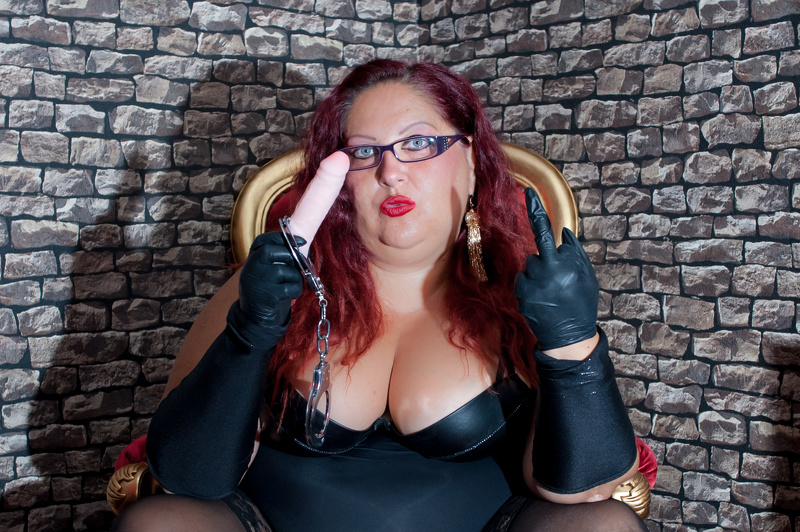 We love talking to our cam girls, getting to know the things they like about doing their shows and we love sharing their answers to personal questions with you. We've done an interview with Dominatrix Anabela for you, and she can't wait to answer our questions and do another sexy dominatrix show for her loyal viewers.
Dominatrix Anabela is a dedicated Mistress who loves to dominate worthy men and women. She wears lots of leather and latex, and she's always happy to have a new slave under her sky high heels.
What do you think about new bottoms and subs seeking out professional company to get started?
You may be too new to know what you want, what you will respond to. Most masochists and sadists know pretty well from early in their life that they have a connection to pain in some way. That would lead you into BDSM. However if you are seeking a way of living, an actual cultural change in your day to day life, such as D/s or M/s, then you aren't going to experience that with a professional.
What are your thoughts on penis size?
Penis size isn't something I give much thought to. If it's tiny I can still poke fun at it, torture it, tie it up, and have a good time doing all the same evil and fun things I can do with a larger one. It's the heart and brain of the person fueling it that makes it fabulous or……just another dick For me, it's all about WHO you are, not WHAT you have or will allow me to do to you.
What gets you off about domination – Is it the sex or the pain?
I am a sadist. Sometimes a bit extreme. I can honestly say that I am VERY aroused by not only the actual act of submission on their part, but also by the pain I inflict. The person (male or female) does not have to be physically appealing for me to be aroused, it is what I do to them that gets me off.
Do I have sex with my submissives? Not usually. I have played with dozens of subs over my years in the lifestyle and I can honestly say I have only had sex with a couple of them. Why you might ask? The brain is the biggest and strongest sexual organ in the body. After a really good session of canes, paddles, rope and crops, I am sexually spent without ever having an orgasm.
Do you enjoy orgasm control and denial with your clients?
I enjoy both orgasm control and denial – because I like doing it!
From a control perspective, I have trained men to orgasm on a count down. I pick a number, start a steady slow count and exactly when I hit zero, he has an orgasm. I've gotten him to orgasm from a four count! That's pretty fast from down to up to off!
I love denial. Keeping my sub off balance, not knowing if he's going to finally get to orgasm and then denying him that pleasure simply for my pleasure…it's just delicious!