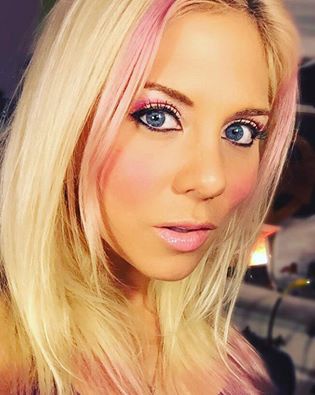 While most of the cam girls are amateur babes who simply like to have fun by displaying their gorgeous bodies for the pleasure of others, there are also some pornstars in the webcam industry. The divine beauty with neon dyed hair we are going to talk about is none other than AshleySteel who is already infamous for hundreds of incredible videos she made during her career.
However, while she usually has a partner in her videos, while she is live, she does everything by herself. AshleySteel sometimes tends to share her live screen time is her cat that she pets and feeds while talking with her viewers.
I'm open to almost anything you can think of. Let me act out YOUR fantasy, I can be as naughty or as nice as you want! HD vid and audio, so make sure those speakers are turned up. Get ready to have the best night of your life!
Always fantasised about getting up close and personal with one of the worlds hottest pornstars? Well now you can make that fantasy become a reality simply by s  Registering for free or login on hoochie cams and joining AshleySteel and tons more X-rated pornstars in their r private sex rooms
Continue reading "Hardcore pornstar Ashley Steel enjoys some camming sessions"