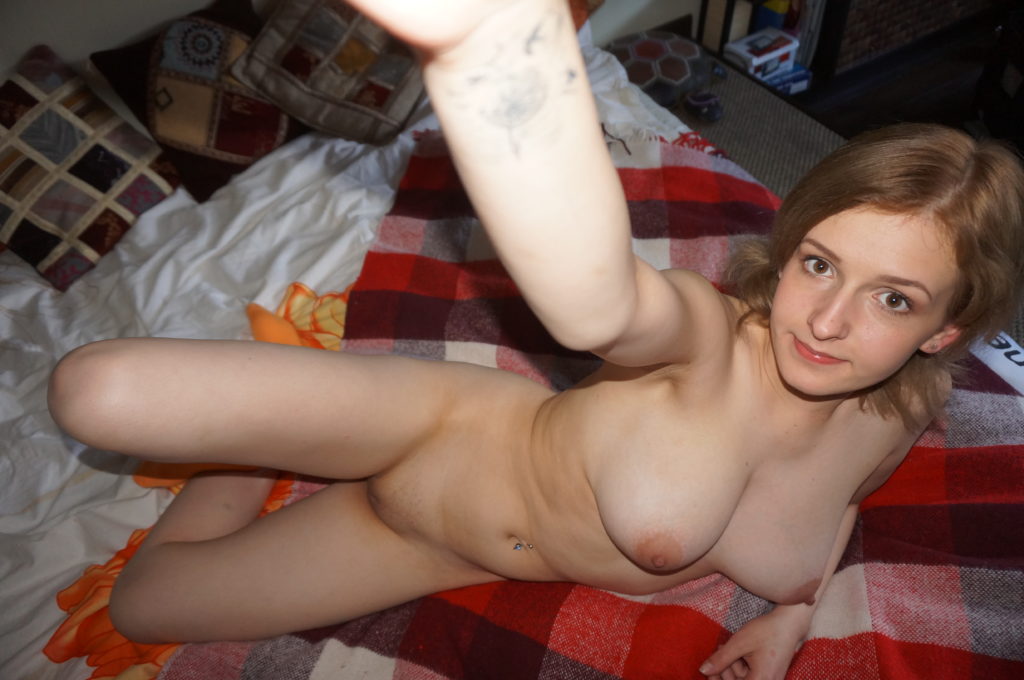 Hoochie Cams has a lot of great performers, but there are some gems that stand out from the pack. No matter what you're looking for, you can find something special. We picked 5 of our favorite performers to tell you about. Contact them for one on one or group sessions.
MissMollyMace
Miss Molly Mace is a fetish performer catering to your non-standard fantasies. She provides not only sexy domination, but support and education as well. Great performer for CFNM (Clothed Female Nude Male) fantasies as well as Femdom, CFNM, SPH, JOI, CEI, CBT, T&D, DL, feet, heels, findom, roleplay, training, sissy, puppy, cuck, and strap on play.
She looks like a fantasy pinup, but she's got a sharper edge than those fluttering damsels. She works with submissive men and women, and Miss Molly appreciates masochists and strange bugs who like science fiction fantasies.
Personally, she enjoys all things bdsm, feet, role play, stockings, and nylons.
---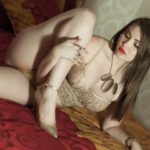 MeganTwerk
Megan is cute, dirty, and flirty. She loves to be naked and her fantasies range from mild to wild. She can be forceful and kinky or sit back and enjoy the pleasure her clients give her. She loves hearing your fantasies, and she'll gladly tell you her own.
Young, with blonde hair and green eyes, Megan is as fierce as she seems. She likes being on top or just being that sweet neighborhood girl. She's also happy to play the damsel in distress or out there fantasy girl.
She likes watching her viewers go crazy over her outfits and personas and she loves to try new things.
Feet, underwear, roleplay, stocking, and deepthroating are her favorites though.
---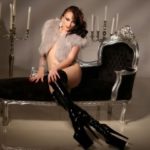 SensualSub4U
SensualSub4U is the opposite of Miss Molly Mace in many ways. Sure, she's into kinky, leather-y, latex covered fetish fun and fantasy, but it's all about you with this wild vixen. She enjoys serving and making your fantasies come true. Your wish is her command, and she loves playing with masters who want to control and dominate her, physically and mentally.
She enjoys cei, joi, sph, tease and denial, cbt, bondage, waxing, stockings fetish, handcuffing, obedience, submission, and more, and she loves to try something new, so tell her all your favorite fantasies.
She has fetishes for all things bdsm, anal, roleplay, and dominant/submissive fantasies.
---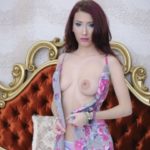 AleexxaRay
AlexxaRay is a fun cam-girl personality. She's a little nerdy, a little naughty, and she's an insatiable sexual dynamo. She's bi with fiery red hair and green eyes, and she loves hearing fantasies from her viewers so she can fulfill them.
This little lady is a force of nature and her experience means she can make almost any fantasy come true. She's open to new things, playful, and very slutty, so she can be your meek little princess or your fierce wildcat.
She's into smart men with good manners, so don't be shy, but do be nice. She's mad for anything having to do with feet, anal, roleplay, shaving, or being submissive.
---
SeikoHot
Seiko is one of our absolute favorite performers. She almost never does the same show twice, and she lives to think up new ideas and fantasies to show off for you. At 19 years old, she has the body of a nubile teen, and the brain and sex drive of someone twice her age.
She likes to see your reactions and watch your face as she bends and plays, making your wishes come true. If you like playing with feet, underwear, roleplay, shaving, or you have cuckold fantasies, you'll love SeikoHot!